Networking and promotion are a must for building a successful freelance writing business. But there are many social networks to choose from and you can't possibly be on them all. The trick is figuring out which networks are the most productive for freelance writing. In this article, I take a look at which social networks are best for freelance writers and the top strategies for using them to build your freelance writing business.
The Benefits of Social Media
If social media is used correctly there are many benefits that help build your freelance business. Here're just a few.
Building authority.
You can use social media to build authority and credibility. This tells your clients that you know your game.
Find freelance writing gigs.
Some networks have groups that post freelance writing jobs. Some are better than others of course and how valuable it is to you will depend on the type of writing you do.
Network with other freelance writers.
Writers can help other writers. We can learn from each other. We can point each other in the right direction. We can introduce each other to VIP's. If I can't get to an assignment I might have to pass it along to a friend or vise-versa.
Network with clients.
You can keep up with clients and they can keep up with you. If they have an assignment coming up they're more likely to give it to someone they've been in contact with.
Build a following in your field.
Social media gets you exposure. If you specialize in a specific niche then you have the opportunity to gather a following for your writing in that niche. This can help build your credibility and help get the attention of possible clients.
Having a decent following builds what is known as "social proof". This shows potential clients that others look up to you in your field. It makes clients feel safer about giving you a chance because you're less of a risk. It also tells them that you already have a network to share your work with. When they hire you they get the benefit of your followers. For example, if you have 1000 followers and you post to your network, then your client gets a chance to gain 1000 followers. It's win/win.
What to Post
Posting to social media is not just about you. It's about being valuable to your followers. They want to be helped in some way. Here are a few ideas of things that your followers might find value-added.
Tips about your topics.
You can publish short tips about your niche. This helps build credibility and gives others a reason to follow you and share your content.
Links to your work.
Clients love it when you promote your work with your network. That means they get exposure to your followers.
News in your field.
If you post interesting and helpful news then your followers will see you as someone that's well informed. They'll look to you as an authority.
Links to posts from others you follow.
It's nice to share the work of others. It helps you to provide quality content for your readers, it supports your clients, and they might just return the favor. This is a way of doing unto others as you have them do unto you.
Personal updates.
It's okay to be a real person. If you're someone that others can relate to they're more likely to follow you, read what you post, and hire you because they understand who you are and what you stand for.
How Often?
It really comes down to what you're posting. If you're just posting your blog updates and links or information about your work then post links when they go live. If you're posting news, tips, etc., then post between 4 and 10 times per day during the week and around 2 to 5 times a day on weekends. It will vary depending on your audience and topic. Just make sure it's worth sharing.
What Not to Post
You have to be smart about using social media. Remember – you're using this as a strategy to build your business. This means you should show some discretion. Basic social media rules still apply and you should use netiquette. Here are some things you should avoid:
Bad-mouthing a client
Don't talk bad about your friends and family
Un-verified information
Dirty laundry
Gossip
You inner secrets
Your client's secrets
The Best Social Networks to Build Your Freelance Writing Business
There are many social networks. Here are my three favorite for freelance writing.
Twitter can be a great network for freelancers. It gives you many ways to spread the news about what you're doing. And since you can only post a limited number of characters, your followers are more likely to see and read your posts. You can post short updates, images, links, videos, etc.
What it's good for:
Share your articles
Publish tips
Share news
Share interesting articles
Follow clients
Stay informed in your field
Communicating with others
Linking back to your blog or website
LinkedIn is one of the most useful social networks for freelance business. It's usually highly professional and more business-minded. It's all about furthering your career. You can post your blog updates, images, links, etc.
What it's good for:
Share your work
Maintain your portfolio
Make connections with clients
Join groups for writers
Finding writing jobs
Link to your website
Show your resume
Join conferences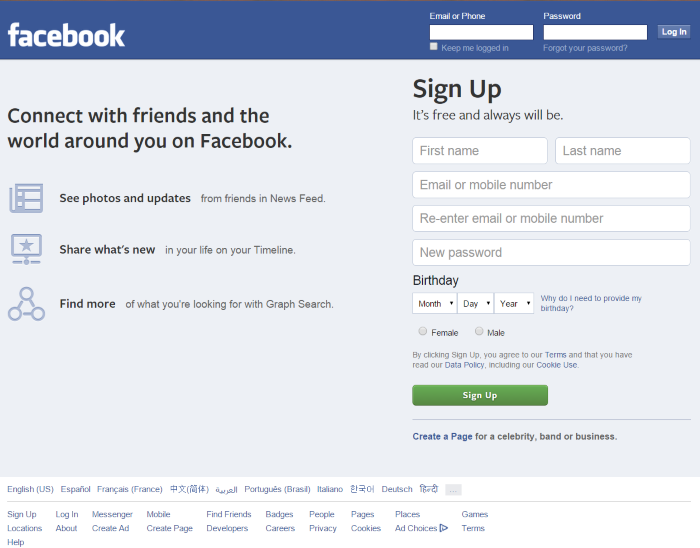 Facebook is sometimes less professional than other networks. Conversations tend to be more personal and not as business-oriented. It's my least favorite of the three for building a business but can still be a good network to expand your brand. It's still important because of its popularity. You can post links, images, videos, etc.
What it's good for:
Share personal information
Connect with other writers
Follow clients
Join writers groups
Join groups in your niche
Join in conference calls
Share news
Share links to your work
Using Social Networks More Efficiently
Rather than going to your social networks and spending time posting your links and updates to each one individually, and risk losing time by distractions (squirrel!), you can post from your WordPress site or a social media service.
Plugins
Plugins will post to your networks for you. All you have to do is post on WordPress and they do the rest.
Jetpack's Publicize will automatically send links to six different social networks. It's easy to set up and you don't even have to think about using it. All you have to do it publish a post and the links are posted as new updates on your networks. It's free and easy to use.
This is one of the most advanced plugins for automatically sharing your WordPress posts on social networks. It supports more networks than you'll ever need. Another thing that's interesting is it has an editor where you can create posts just for your social networks, so you can post to your networks with or without posting to your blog.
There's a free version and a Pro version. The Pro version is $49.99 and has message formatting, URL shortening, tags and categories as hashtags, image posts, auto reposting, and lots more.
Services
The advantage in a service is you can post more than just links from your blog. You can also schedule posts to go out at the best times, search for trends, view analytics about your campaigns, and lots more.
Hootsuite lets you manage 35 of your social networks, schedule your posts, listen to what others are saying about your brand, collaborate with your team, and see your analytics all from a single dashboard. It saves you a lot of time because you don't have to go to each social network to engage with your audience. It's all done from a single dashboard. You can bulk-upload your content and schedule it to post at a later time. It's a good tool for getting leads and for knowing what's working and what's not.
The Personal Use plan is free. The Pro plan starts at $9.99 per month. The Small Business plan starts at $69 per month. You'll have to contact them if you want Enterprise pricing.
Buffer is a great tool that lets you write a ton of posts and then it will send them out according to the best possible schedule. It has a URL shortner, provides analytics, and will suggest posts that it thinks you or your audience might be interested in. It will post to Facebook, Twitter, LinkedIn, Google+ and Pinterest.
This is a good app for saving time. I like the automatic scheduling. You don't have to know when the best posting times are because Buffer takes care of it. If you do want to handle the scheduling you can set up your own campaigns. I also like that it will suggest posts. This means I don't have to spend as much time figuring out what's popular or important. Buffer will do it for me.
There are several plans. The Free plan gives you 1 profile for each social account and 10 posts in your buffer. The Awesome plan is $10 per month and gives you 10 profiles and a buffer that will hold 100 posts.
Final Thoughts
Well that's my three favorite social networks for freelance writers and some strategies for using them to build your freelance business. Using these networks and strategies should help you meet new contacts and get new business as well as maintain your current business and strengthen your relationships with your clients. Social media can be a great tool for building your business. Just make sure not to get lost while you're there.
Your turn! How do you use social media? Did I leave out your favorite network for building your freelance writing business? Do you have a strategy or tip to add? Tell us about it in the comments below.
The following two tabs change content below.
Randy A Brown is a freelance tech writer specializing in WordPress and web apps. For information about hiring Randy to write technical articles for you please visit www.randyabrown.com.
Latest posts by Randy A Brown (see all)