Services
We offer a wide range of freelance writing services to accommodate businesses across numerous industries.
Blogging
Was the last post on your company blog published in 2013? We can fix that by creating awesome content that drives repeat visitors and boosts your site's search engine rank.
Content Marketing
We know that a company's content strategy extends beyond the blog. That's why we offer full content marketing plans for companies large and small covering everything from inbound strategy to social optimization.
Social Media
Getting connected (and staying connected) on social media is harder than it looks. We put in the elbow grease to make sure your content reaches its intended audience and you build a community around your business or brand.
Copywriting
White papers, ebooks, press releases, case studies. We've done it all. Whether you need copy that sells, informs, entertains–or all of the above–we've got the writing chops to make it happen.
About
We're pretty good at this whole writing thing.
Clear. Concise. Entertaining-as-hell content
Digital Inkwell was founded in 2005 as the personal brand of Brenda Barron. It has since expanded to encompass a team of qualified writers who tackle a wide range of projects that cover several industries including WordPress, technology, business, personal finance, and health & fitness.
The company is comprised of a close-knit team that works together on projects big and small. From blog posts to white papers; press releases to ebooks, we've done it. In fact, there's a good chance if your project involves words, we can help you out.
Writing Skills

Grammar Geekiness

Research Nerdery

Caffeine Power-Ups
TESTIMONIALS
A few words from our satisfied clients.
Inkwell Digest
Get the latest from our desks plus advice for freelance writers, bloggers, and business owners.
Actual masochists excepted, I'm pretty sure that not many people like tax season. But freelancers and other self-employed people have good reason to like it even less than their W-2-employed, cubicle-dwelling neighbors. That's because we're taxed completely differently. For one thing, we're taxed on our net income – that is, our gross income minus our business[…]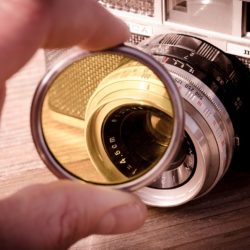 Blogging is such a broad topic. There are thousands of tips and advice on how to succeed in blogging. Some advice works, some doesn't. But not because the advice wasn't good enough. There are a lot of reasons why they don't work and the one I can think of right now is the industry or niche[…]
Previous
Next